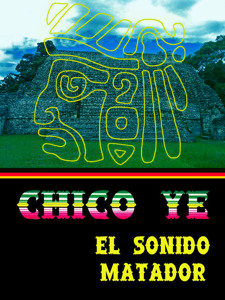 Chico Ye
El Sonido Matador EP
DOWNLOAD (via Mediafire)

01. Cumbia de los Angeles
02. Cumbia Zenaida
03. La Colombiana
04. La Primorosa
05. Chica Revoltosa
06. Cumbia Sampuesana
07. Menea
08. Colegiala Dub
09. La Colombiana (Rebajada)

Chico Ye wanted to share with the world his first release that just came out on
Choles Records, A cumbia netlabel from South Texas that distributes its music for free. It contains a bunch of reworks of old school cumbia songs. Supported by Toy Selectah, DJ Rupture, Daniel Haaksman among others. Now officially co-signed by DJ AUDIO1.